Cardinal Plant (Lobelia Cardinalis Small Form) Potted Plant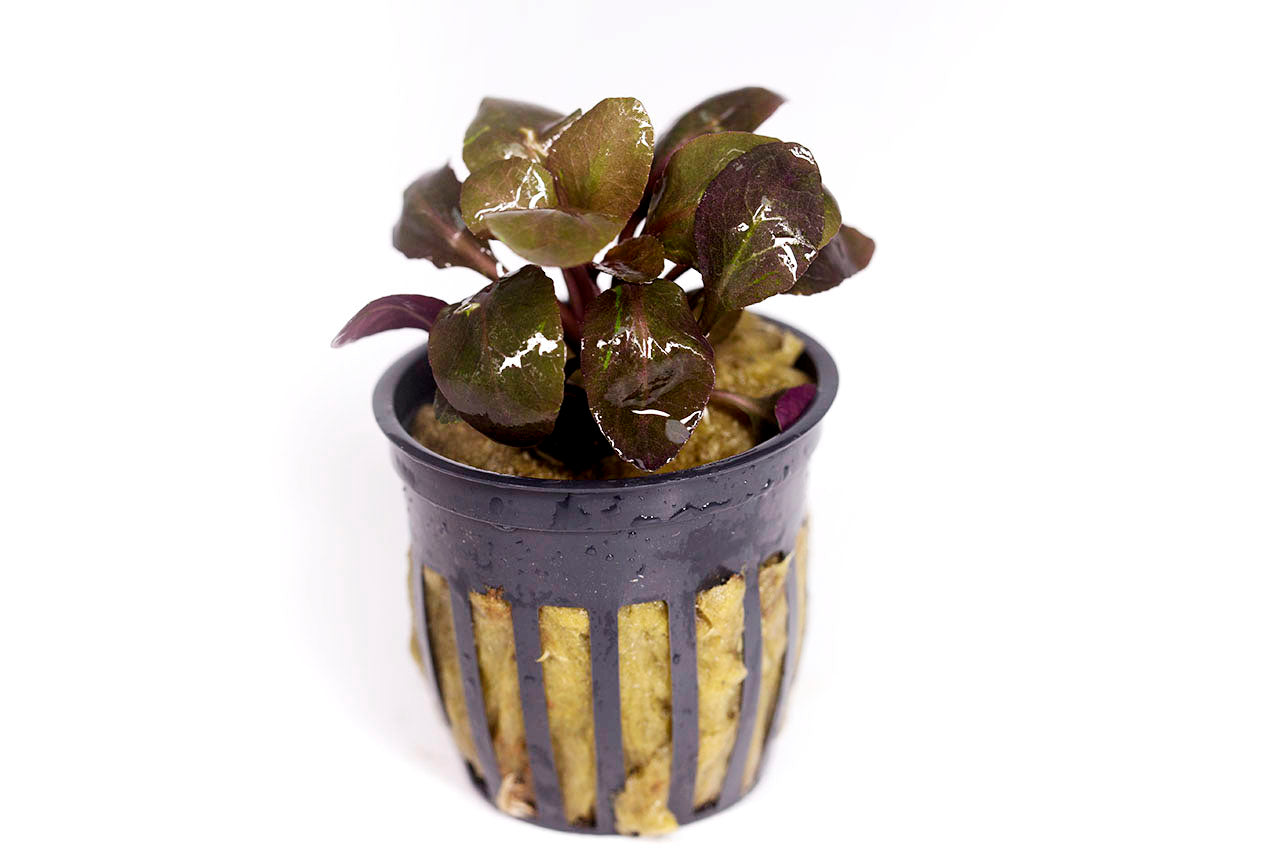 Plant Description:
The Cardinal Plant is part of the Lobelia genus, a type of flowering plant from the bellflower family. They are native to North America where they grow in semi-aquatic marshes. Due to its unique semi aquatic / aquatic lifestyle, this plant is green when submerged, but as it grows out of the surface of the water it will develop a red to purple hue.
Lobelia cardinalis is adored for its small green to red leaves that can be trimmed into neat bunches in the aquarium. This plant can be planted directly into the substrate, and can be easily propagated by stem cuttings
In the aquarium, Lobelia cardinalis, is a relatively easy to care for plant that requires medium light and medium fertilization or CO2 supplementation for best and bright coloration. The Cardinal Plant is commonly used in Dutch Style aquascapes and is great for adding a pop of color to small or large freshwater aquariums.
This plant is a medium to slow grower. Trimming and pruning keeps it in its best health and shape.
Plant Specifications:
| | |
| --- | --- |
| Origin: | North America |
| Care: | Easy |
| Light Requirements: | Medium |
| Placement: | Aquatic / Semi-aquatic |
| Size: | 20 cm to 30 cm |
| Nutrient Requirements: | Low Nutrient  |
| Preferred Water Chemistry: | pH 6-7.5 |
| Growth: | Moderate |