Hornwort / 'Ceratophyllum demersum' Bunch Consisting of 3 to 5 Stems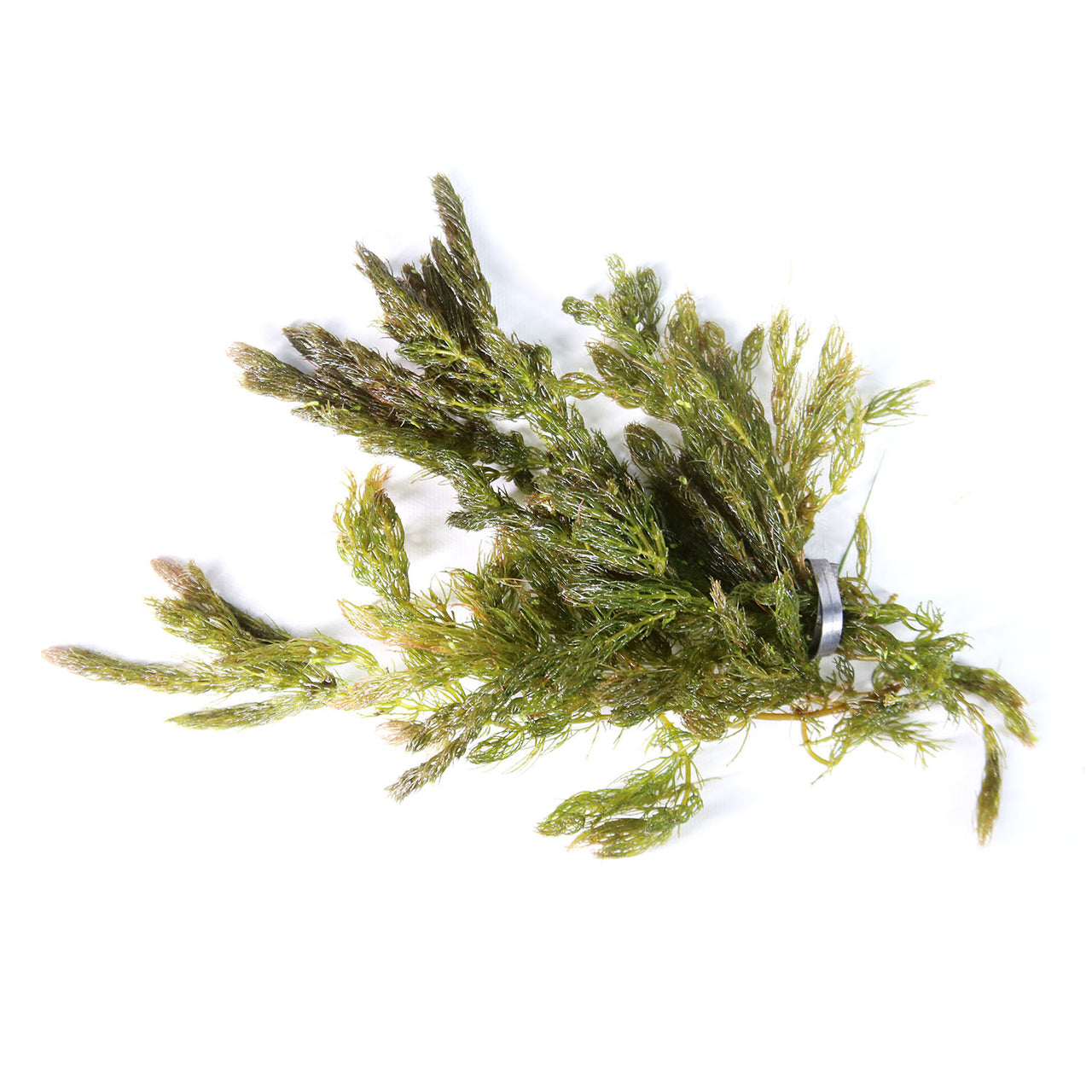 Plant Specifications:
| | |
| --- | --- |
| Origin: | North America |
| Care: | Easy |
| Light Requirements: | Medium |
| Placement: | Floating / Background |
| Size: | 30cm + |
| Nutrient Requirements: | Low Nutrient and Low CO2 Supplementation Recommended |
| Preferred Water Chemistry: | pH 6.5-7.5 |
| Growth: | Fast |
Plant Description:
Hornwort / 'Ceratophyllum demersum' is native to lakes ponds and many bodies of freshwater in North America where they grow floating at the surface or anchored into the substrate. 
Ceratophyllum demersum is a plant that is adored because of its ease of care and rapid growth. Hornwort is ideal for providing cover for surface dwelling fish as well as small fry. This plant can be left floating or planted directly into the substrate and can be easily propagated by stem cuttings.
In the aquarium, Hornwort is an easy to care for plants that thrives in a variety of environments; it does best in low lighting and low fertilization or CO2 supplementation for best and bright coloration. This plant is a quick grower and is ideal for filling in spaces in the aquarium quickly. Ceratophyllum demersum is ideal for beginners and low maintenance tanks as it does not require much attention.
This plant is a fast grower and will require frequent trimming and pruning to keep it in its best health and shape.