Rotala Indica / 'Rotala rotundifolia' Bunch Consisting of 3 to 5 Stems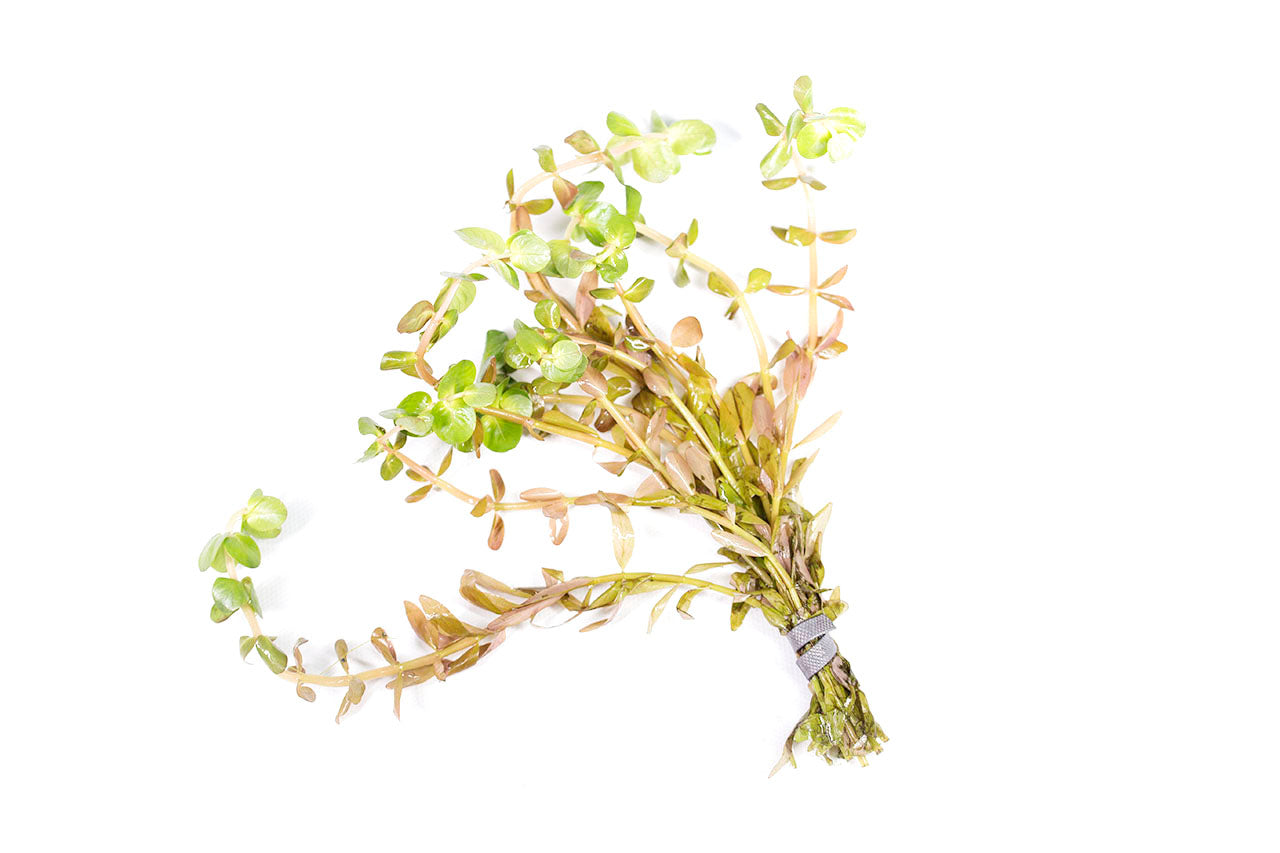 Plant Description:
Rotala Indica / 'Rotala rotundifolia' is part of the Rotala genus. They are native to wetlands and found along rice paddies in Asia, where they do best fully submerged underwater in nutrient rich substrate.
Rotala rotundifolia is a stem plant that is adored because of its adaptability to a range of underwater conditions. Under low light conditions, this Rotala stays a mid to light green, under bright light, the tips will turn a vibrant hue of yellow-orange-pink. This plant can be planted directly into the substrate and can be easily propagated by stem cuttings.
In the aquarium, Rotala rotundifolia is an easy to care for plant that does well in a variety of light conditions; although higher light, fertilization, and CO2 supplementation bring out it's best health and coloration. Rotundifolia is ideal for all sizes and types of planted aquariums.
This plant is a medium to fast grower and will require frequent trimming and pruning to keep it in its best health and shape.
Plant Specifications:
| | |
| --- | --- |
| Origin: | Asia |
| Care: | Easy |
| Light Requirements: | Low to High |
| Placement: | Midground to Background |
| Size: | 10cm - 20cm + |
| Nutrient Requirements: | Moderate Nutrient and CO2 Recommended |
| Preferred Water Chemistry: | pH 6.5-7.5 |
| Growth: | Medium to Fast |