Aponogeton Crispus Single Plant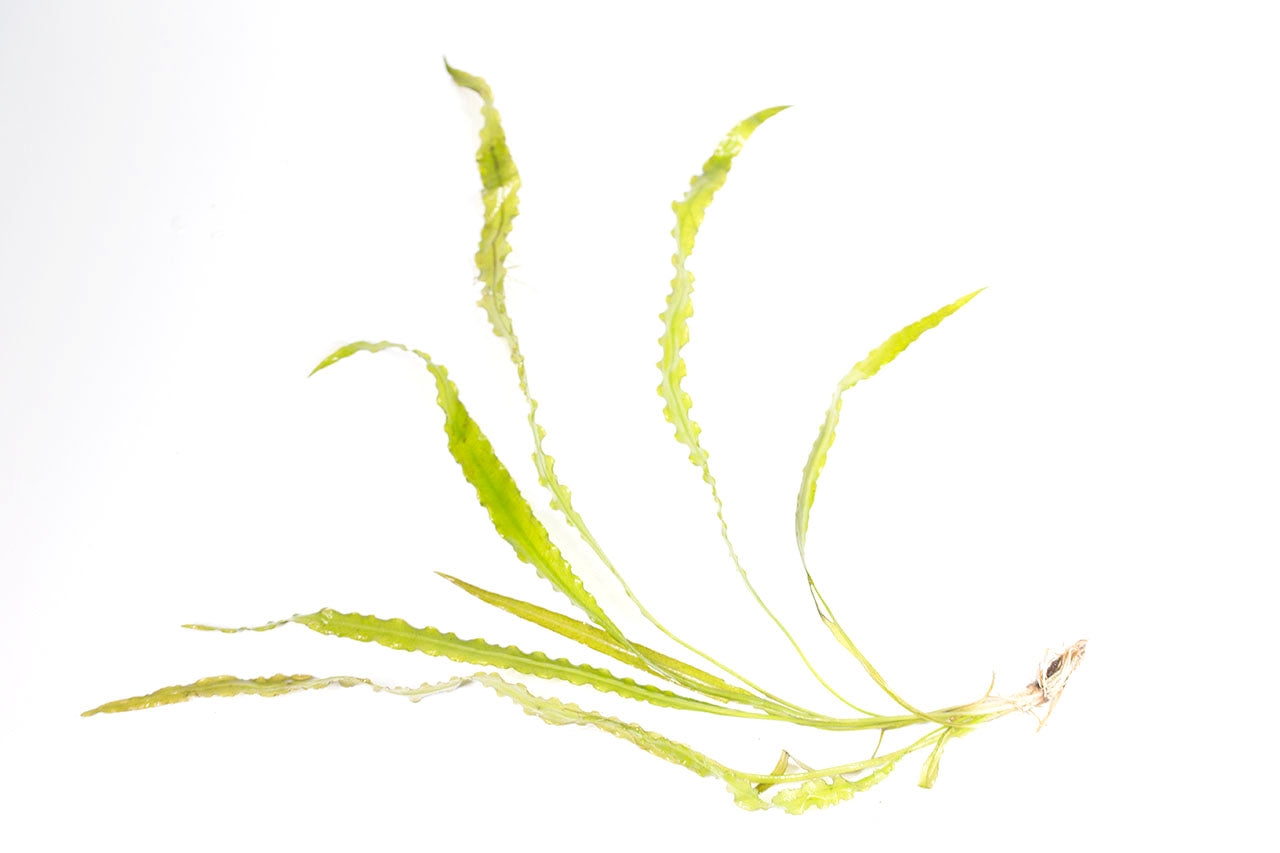 Plant Specifications:
| | |
| --- | --- |
| Origin: | Asia - Sri Lanka |
| Care: | Medium |
| Light Requirements: | Medium |
| Placement: | Mid-ground to Background |
| Size: | 15cm - 25cm  |
| Nutrient Requirements: | Medium Nutrient and Medium CO2 Supplementation Recommended - Heavy Root Feeder |
| Preferred Water Chemistry: | pH 6.5-7.5 |
| Growth: | Medium |
Plant Description:
Aponogeton Crispus is part of the Aponogeton genus. They are native to the slow-moving streams and ponds of Sri Lanka that are only filled during the rainy season. When these streams and ponds dry up, these plants will go dormant until the next rainy season.
Aponogeton Crispus is a beautiful aquarium plant that is adored because of its large size and beautiful narrow, textured, green leaves. This plant can be planted directly into the substrate and can be easily propagated by splitting the plant at the rhizome or bulb.
In the aquarium, Aponogetons, are relatively easy to care for plants that thrive in a variety of environments; it does best in medium lighting and medium fertilization or CO2 supplementation for best and bright coloration. It should be noted that Aponogetons are notoriously heavy root feeders, and root tabs may be used if nutrient deficiencies are detected. Aponogeton Crispus is ideal for large slow-moving aquariums where they will create a big impact!
This beautiful aquarium plant has moderate growth and may go dormant periodically. Dormancy can be simulated by removing and drying the rhizome or resting the plant in cool water for a couple of months.