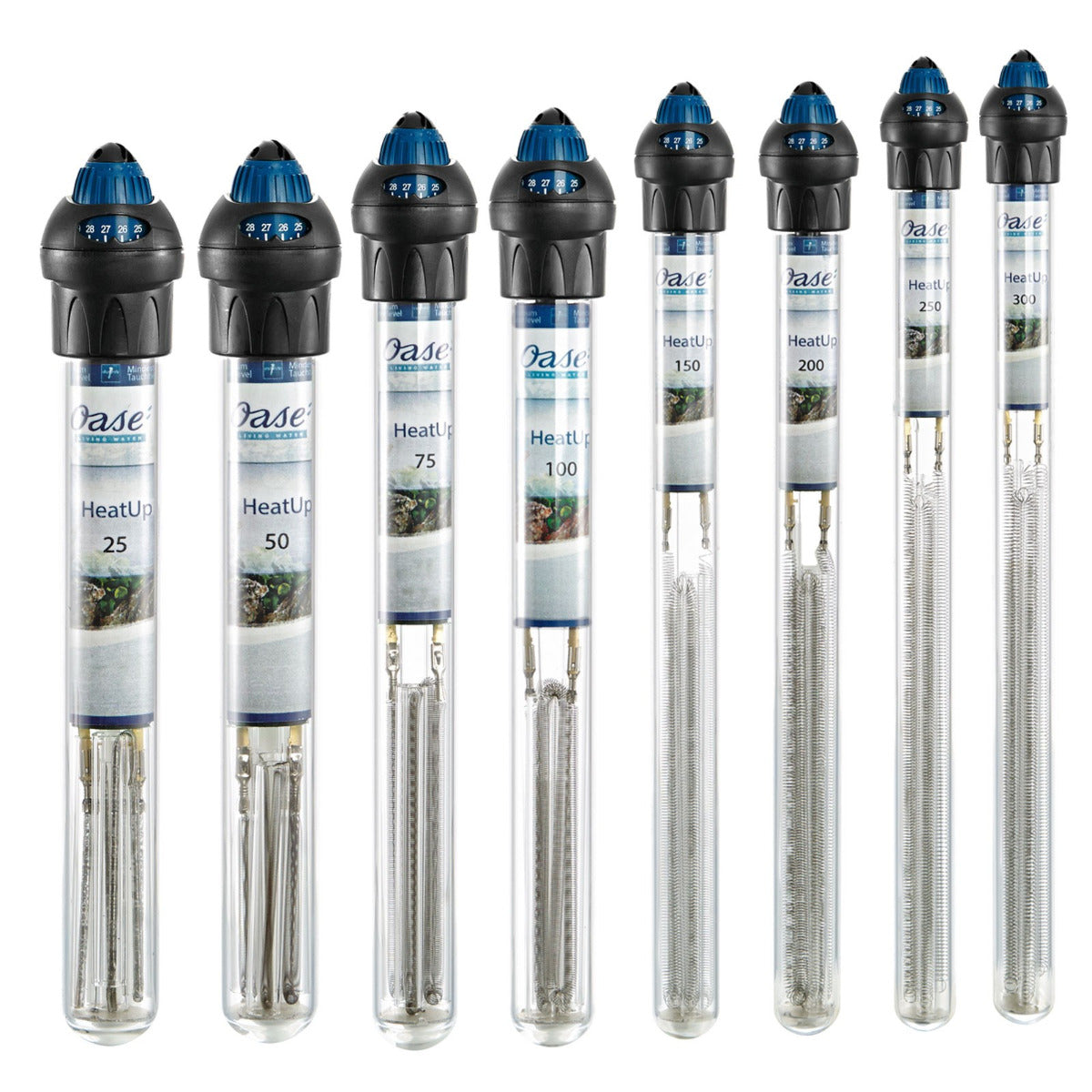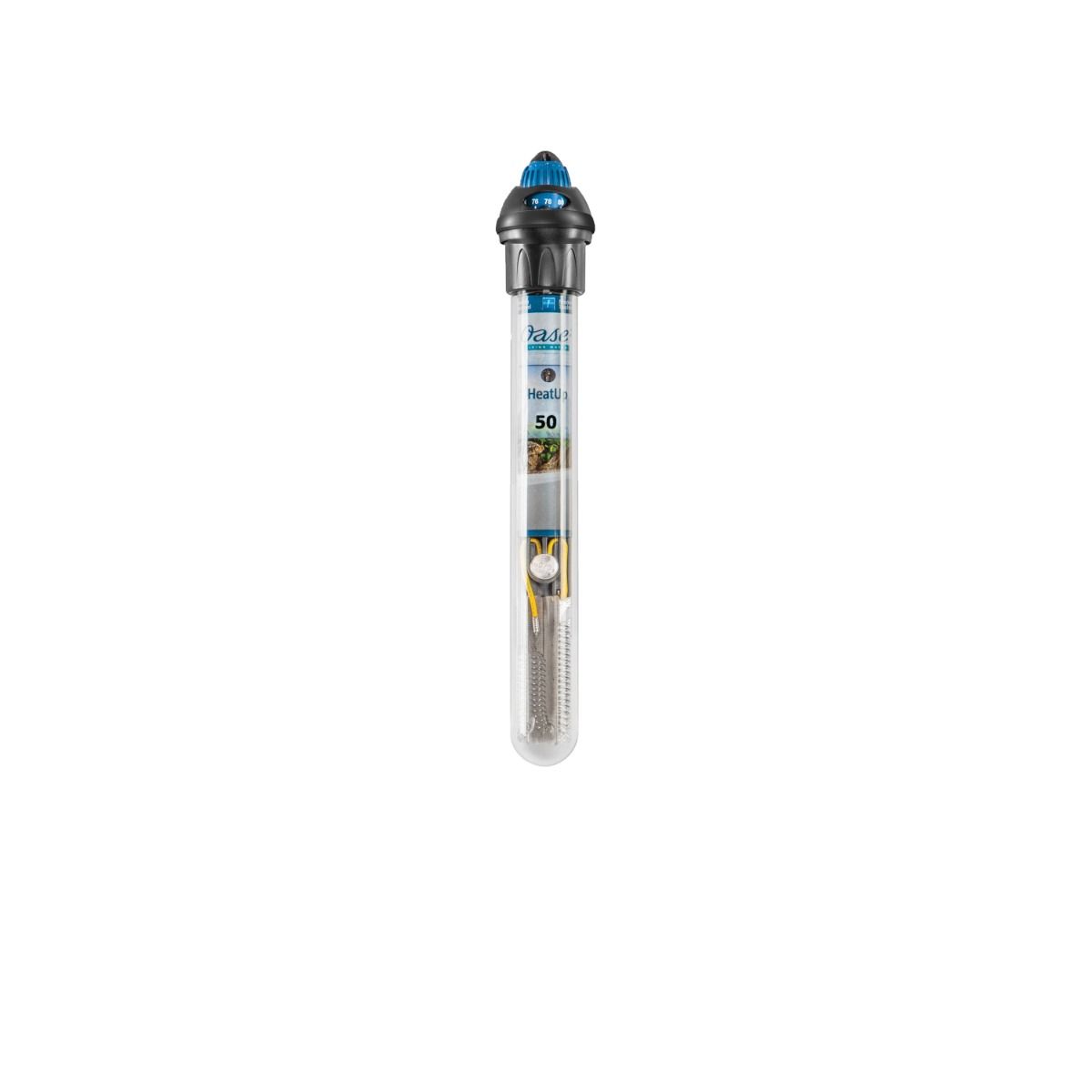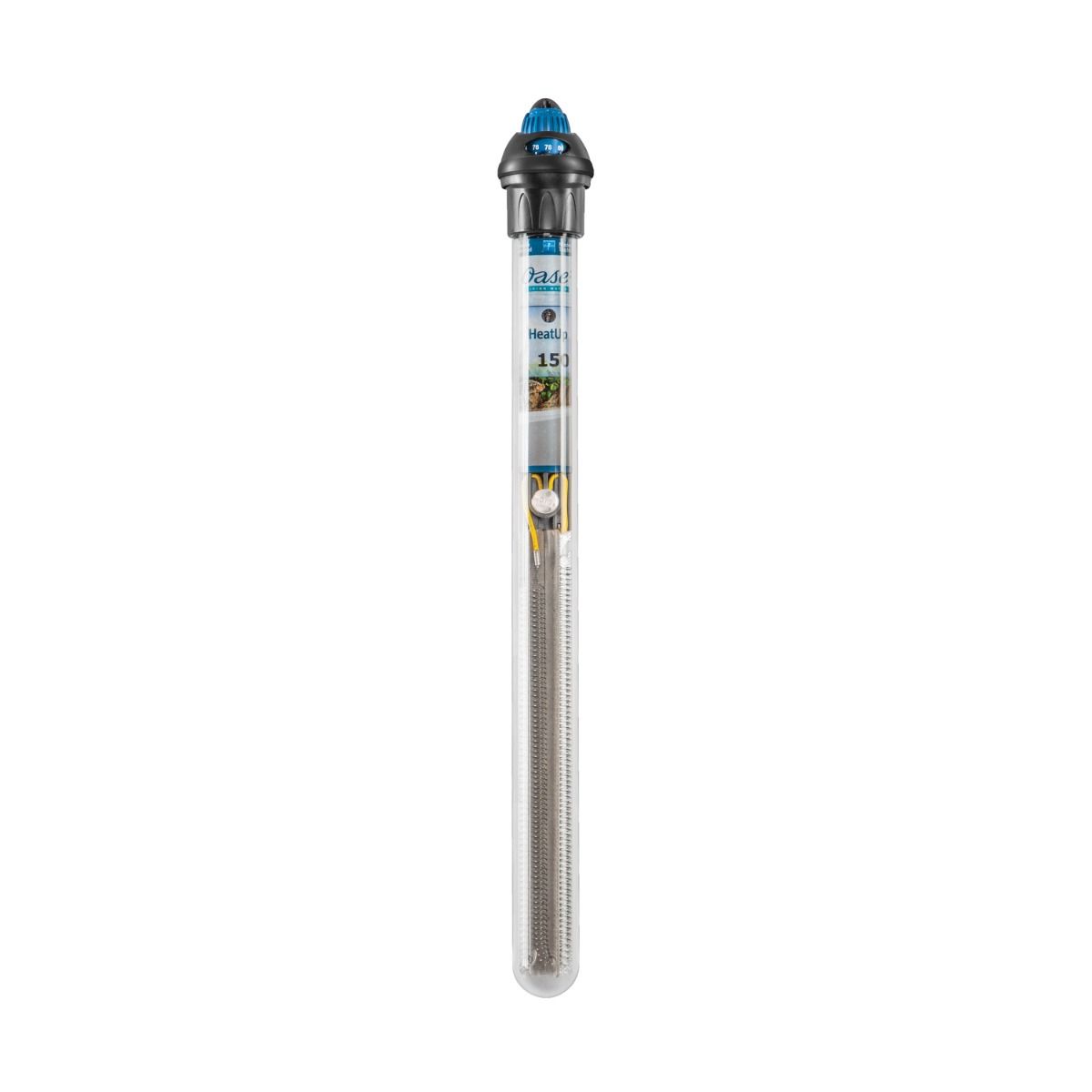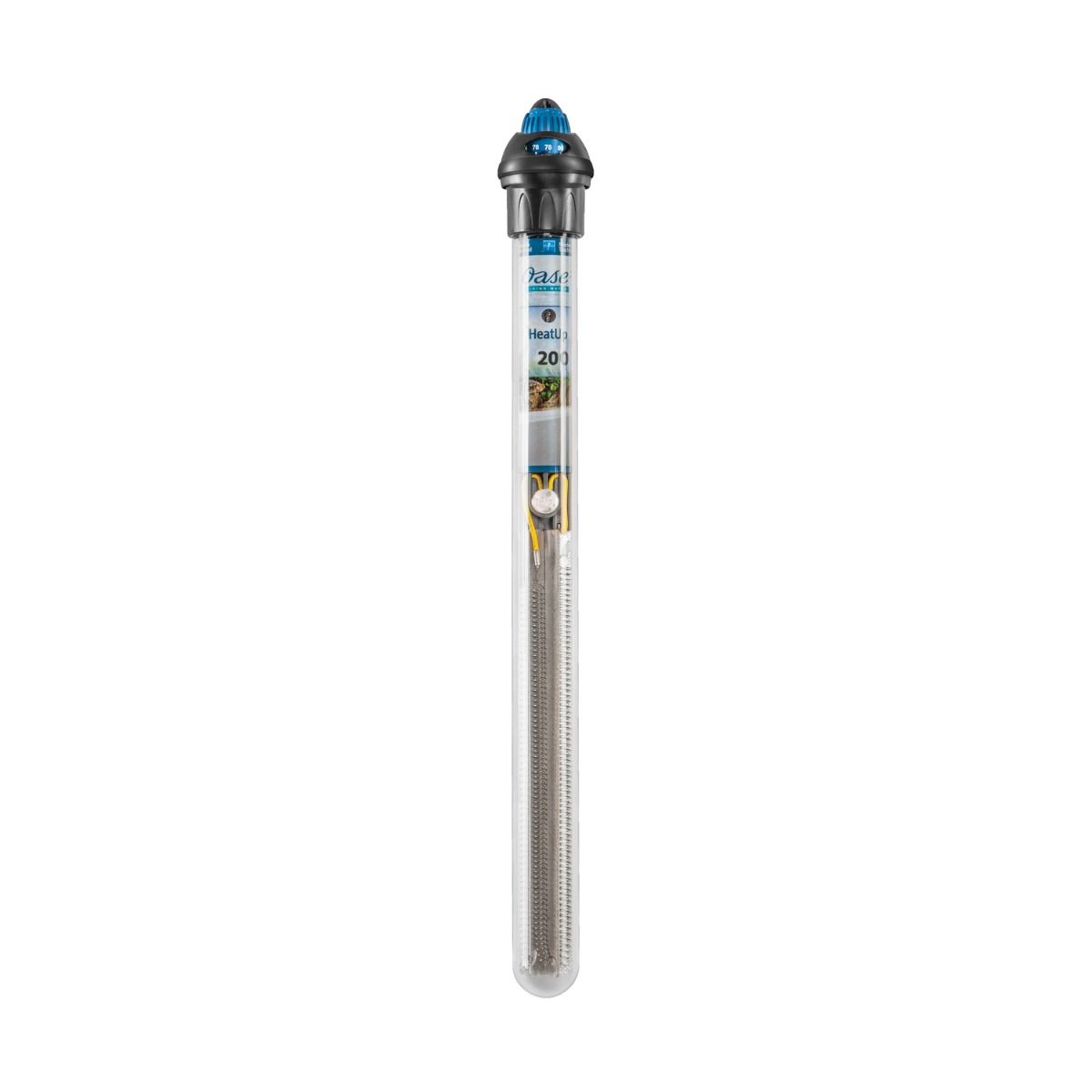 The quartz glass adjustable heater maintains an even temperature level in aquariums. Choose the right size of heater, depending on the size of the aquarium. The adjustable heater is high-quality, easy to install and can be used in continuous operation. The activated indicator light lets you control the heating function with ease. The HeatUp adjustable heater is suitable for use in freshwater and saltwater aquariums. It can also be retrofitted with the BioMaster, BioPlus and FiltoSmart.
Oase HeatUp Aquarium heaters are a robust and reliable way of controlling the temperature in your tank. The Oase HeatUp Aquarium Heaters are high quality thermoheaters which will reliably maintain your aquarium water temperature at the desired level.
Simple to use, the temperature can be set using the temperature dial located at the top of the heater with a temperature range of 18 - 32°C.
The temperature levels are controlled and monitored by the patented bi-metal technology running through the heater and they have an indicator light which will illuminate when the heating element is active.
Oase have also incorporated a patented recalibration system that allows you to adjust the heater by + / - 3 °C to allow for a difference between the tank and the filter temperatures. The Oase HeatUp Heater must be must be submerged and can be mounted using the supplied heater holder.
Features:
Accurate temperature adjustments – Temperature scale can be adjusted between 66°F - 90°F. A secondary control knob allows for precise readjustment of the temperature within +/- 2°F.

Uniform temperature levels – Temperature levels are monitored and controlled by bi-metal technology for automated heating. Includes a thermal shutoff switch for added protection.

Durable – High quality, double insulated quartz glass. Created to withstand greater temperature fluctuations than glass.

Filter integration capabilities - Integrate HeatUp 50-300 into OASE filters to combine filtration and heating into one location

What's in the Box – Aquarium heater, holder with suction cups and integrated post calibration tool, and power cord

Heating function is displayed via activated control light

Easy to install with the use of the included holder with suction cups

Made in Italy, backed by German engineering

Fresh and marine water compatible

UL certified

3 year warranty
Specification:
| | | | |
| --- | --- | --- | --- |
| Oase HeatUp Aquarium Heater | Recommended for tanks up to | Size | Sku |
| 25 Watt | 10 gallons |  8" long | OA 33798 |
| 50 Watt | 15 gallons | 8" long | OA 33799 |
| 100 Watt | 30 gallons | 9.6" long | OA 33802 |
| 150 Watt | 40 gallons | 12" long | OA 33803 |
| 200 Watt | 55 gallons | 12" long | OA 33804 |
| 300 Watt | 80 gallons | 14.6" long | OA 33805 |
| 400 Watt | 106 gallons | 17.3" long | OA 77117 |