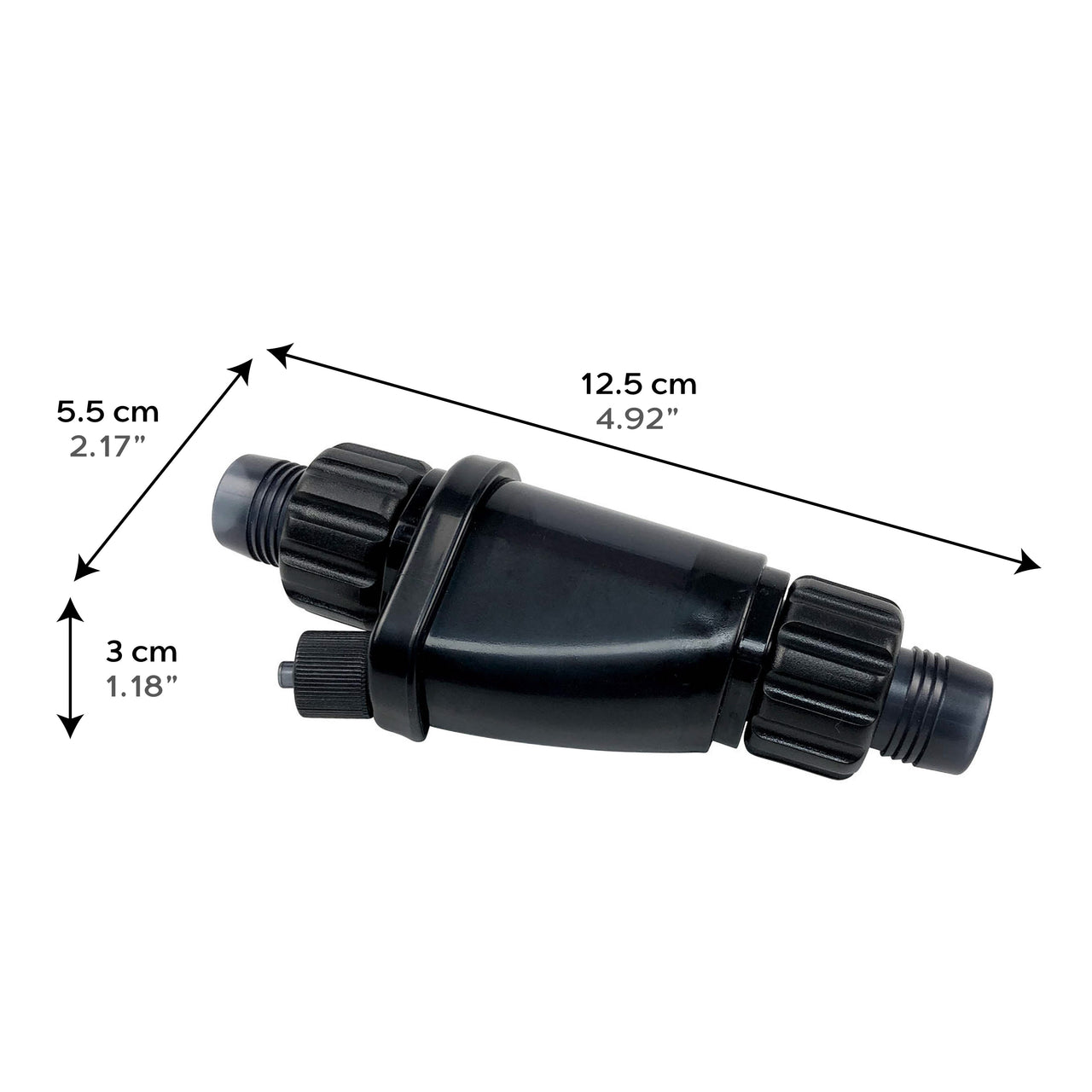 Incorporates easily into canister filter tubing
Made from durable ABS plastic
Fits canister filter tubing from 16-22mm or 5/8" Hose
The SR Aquaristik In-Line CO2 Diffuser is ideal for using with canister filters, to reduce the unsightly look of traditional ceramic diffusers inside the aquarium. The internal ceramic diffuser atomizes CO2 into water returning from the canister filter back into the aquarium. Ideal for use with canister filters with tubing from 16-22mm or 5/8" hose.