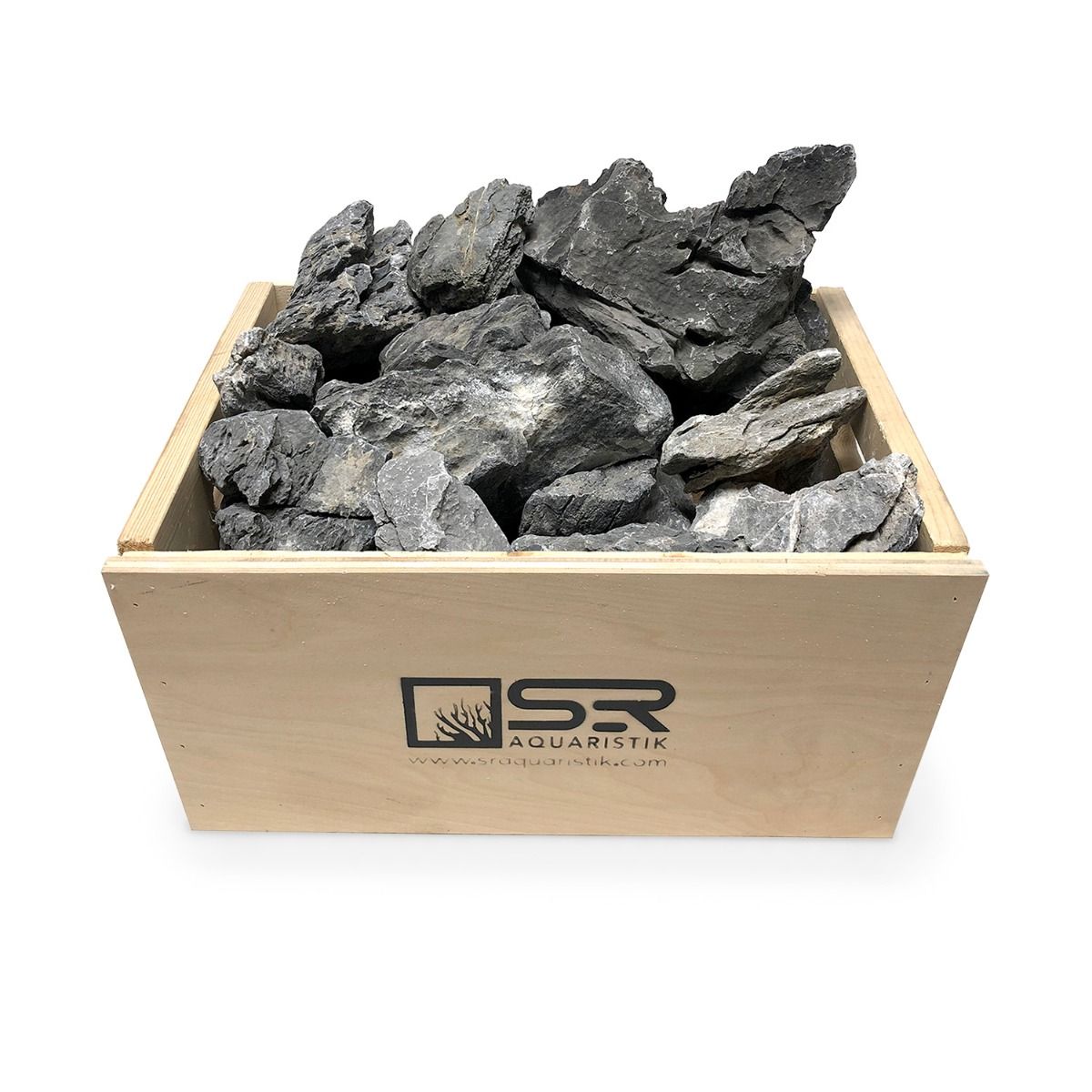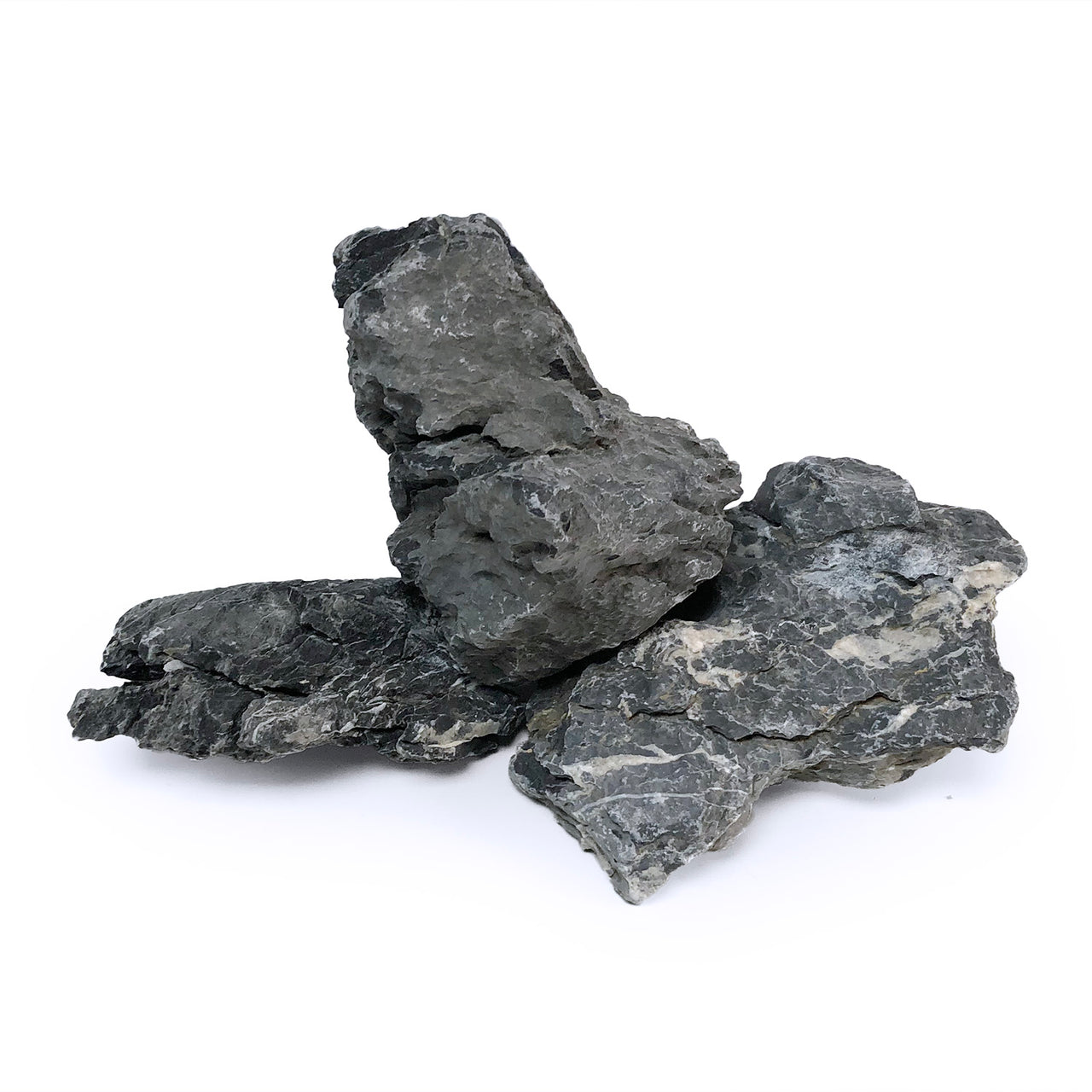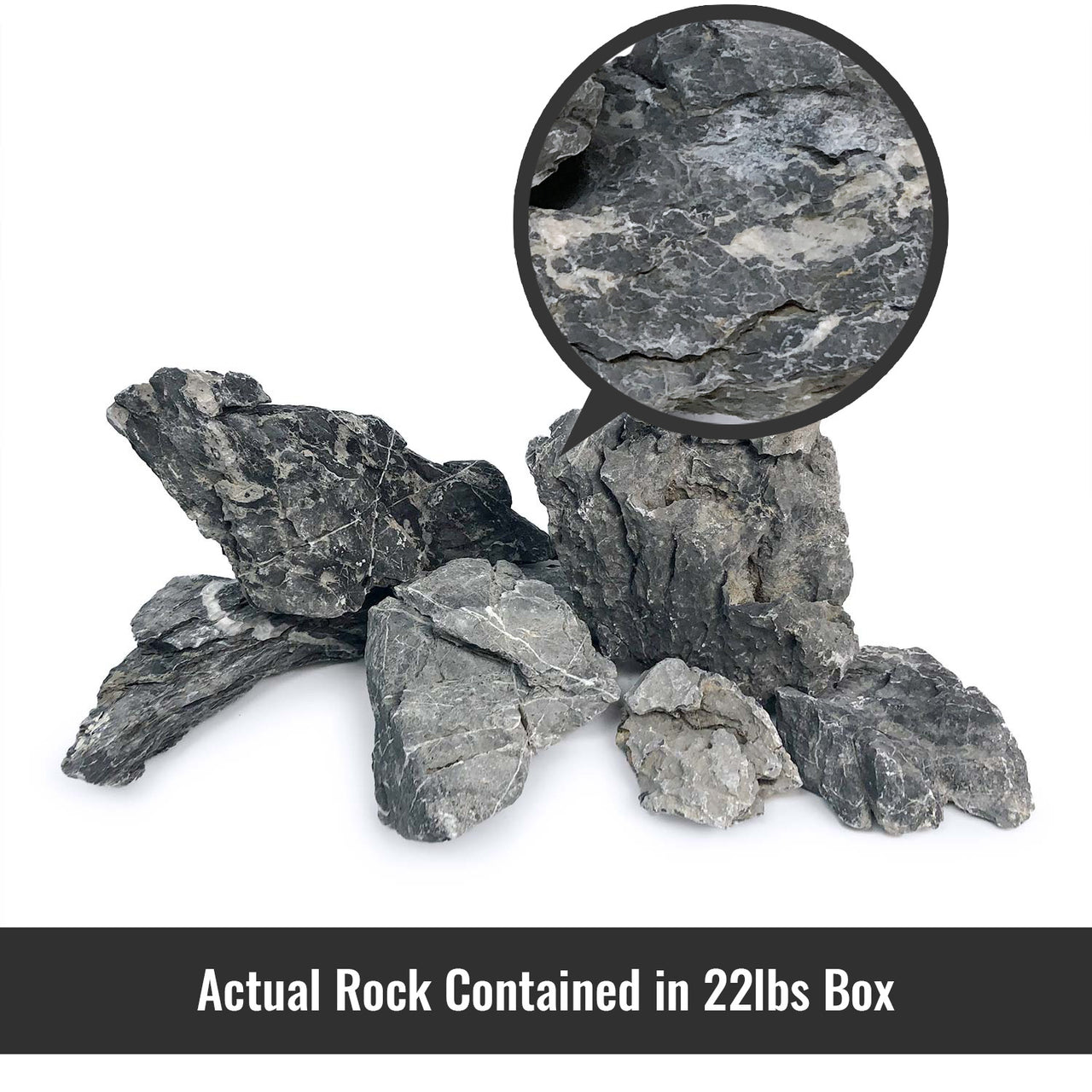 The famous Seiryu Stone is blueish grey in color with sharp jagged edges. Most of them consist of deep cuts and crevices within the stone itself. Seiryu Stones frequently have calcite veins within their layers, creating a great contrast from its brilliant blueish grey hue to its stripes of white veins.
Small Stones .5 - 2lbs / 6" x 4" x 3.5" approx.
Medium Stones 2 - 6lbs / 8" x 6" x 4.5" approx.
Large Stones 6 - 11lbs / 11" x 8" x 6" approx.
(All weights are approximate and rocks vary in width and height.)
Seiryu stones will definitely raise your pH and gH depending on how many pounds per gallon you have added into your tank. They are completely shrimp safe for Red Cherry Shrimp, Ghost/Glass Shrimp, and Amano Shrimp. Please note that this is a natural material and it comes in different textures and characteristics, some have more crevices, and some have less crevices.