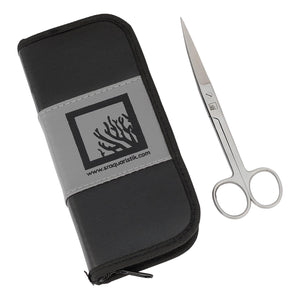 Stainless Steel Curved Scissors with Deluxe Case 5.9"
Made from high-quality stainless steel
Comes complete with carrying case
Ideal for Planted Aquariums
Tired of trying to find the right tool for the job?  The SR Aquaristik stainless steel tools are ideal for maintaining a planted aquarium. This high quality stainless steel tool comes in a convenient and protective zippered case, ensuring that everything is kept conveniently in its place.