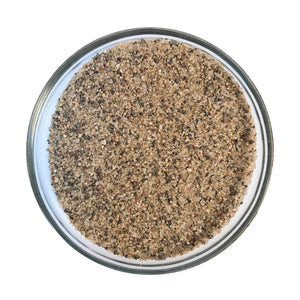 The SR Aquaristik Luminarium Aquarium with Decor Kit comes complete with everything you need to create a unique aquatic environment, all you need to do is add plants and water!
 We recommend using aquatic plants such as Rotalla, Aquatic Moss, Java Fern, Anubias or Bucephalandra, illuminated for up to 8 hours of light per day with weekly water changes. The use of a timer or smart switch is recommended.
 Your Luminarium Aquarium comes complete with the following components.
SR Aquaristik Luminarium Aquarium

Decorative Driftwood Pieces

Red Flint Sand
SR Aquaristik Luminarium Aquarium
The SR Aquaristik Luminarium Aquarium is a modern hanging accent or focal point that is a perfect addition to almost any setting. The unique hanging design allows the aquarium to be viewed by all sides without obstruction. The Luminarium is ideal for kitchens, dining rooms or commercial settings. The SR Aquaristik Luminarium can be hung easily using the included hook from existing shelves, cabinets or ceilings.
Guarantee and Warranty Information:

If you are not 100% satisfied with your purchase, you may return it for a replacement or a refund of the full product cost within 30 days of your purchase (some restrictions apply). It's part of our no-risk customer guarantee!

The SR Aquaristik Hanging Luminarium Aquarium has a 1 Year Limited Warranty. Please contact us for details.
Product Video: