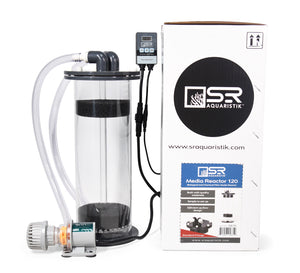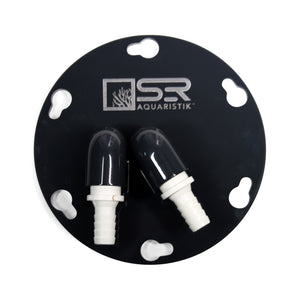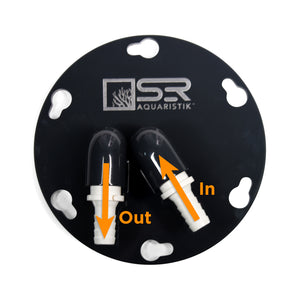 $179.98
This item is currently sold out.
SR Aquaristik Media Reactor 120 Kit
This complete set up is ideal for tumbling most chemical filter media such as Activated Carbon and/or Granular Ferric Oxide (GFO) in the aquarium. Ideal for Aquariums up to 120 gallons.
Kit Includes:
SR Aquaristik Media Reactor 120
SR Aquaristik DC 300 Water Pump
4 ft 5/8" Hosing
SR Aquaristik Media Reactor 120 
Built with quality materials
Simple to set up
Efficient up flow design
How It Works
SR Aquaristik Media Reactor 120 is an aquarium filtration device that contains filter media. It helps to increase the effectiveness of the filter media inside by forcing all water that enters the reactor to come in contact with the media.
SR Aquaristik DC 300 Water Pump
Silent Operation
Safe, Low Voltage
Digital Control
Safety Auto Shut Off
SR Aquaristik DC Water Pumps are the complete solution for returning water from your sump back to the aquarium, or for running external components like protein skimmers. This unique energy-efficient design reduces maintenance and produces less heat than traditional motor driven pumps. The pump is ideal for aquarium use; its ceramic shaft will prevent wear caused by small debris that will destroy traditional stainless steel shafts. Because the pump has only one moving part, there are less things that can go wrong with it.
This pump is backed by a three-year warranty and can be easily made like-new with a replacement impeller kit.
Pump Model: 300DC
Power Voltage: 24v
Amperage: 1 A
Max. Wattage: 20w
Max. Height: 9.84 ft
Max. Flow: 300 gal/h