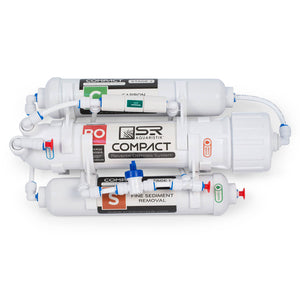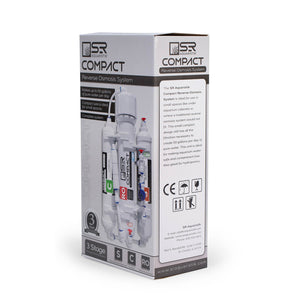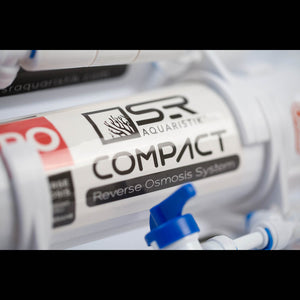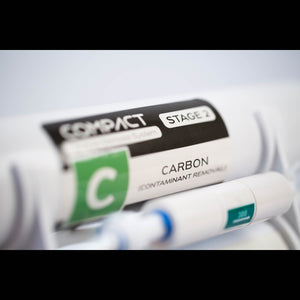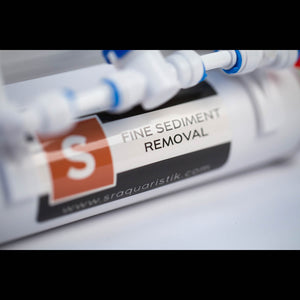 Makes up to 50 gallons of pure water per day
Compact size is ideal for small spaces
Complete system
  The SR Aquaristik COMPACT Reverse Osmosis System has been designed to fulfill the needs of discriminating aquarium hobbyists. The COMPACT reverse osmosis system removes up to 99% of tap water impurities. This is ideal for use in small spaces like under aquarium cabinets or where a traditional reverse osmosis system would not fit. This small compact design still has all the filtration necessary to create 50 gallons per day of pure water. This unit is ideal for making aquarium water safe and contaminant free. Also great for hydroponics.
Includes:
Faucet adapter and tubing
Membrane housing wrench
50 gallon per day RO membrane
High-capacity sediment cartridge
High-capacity carbon cartridge
Dimension:
Length: 15" / 38cm
Width: 7.5" / 19cm
Height: 4" / 10cm
Set Up:
Click Here for Instruction Manual
Product Video: