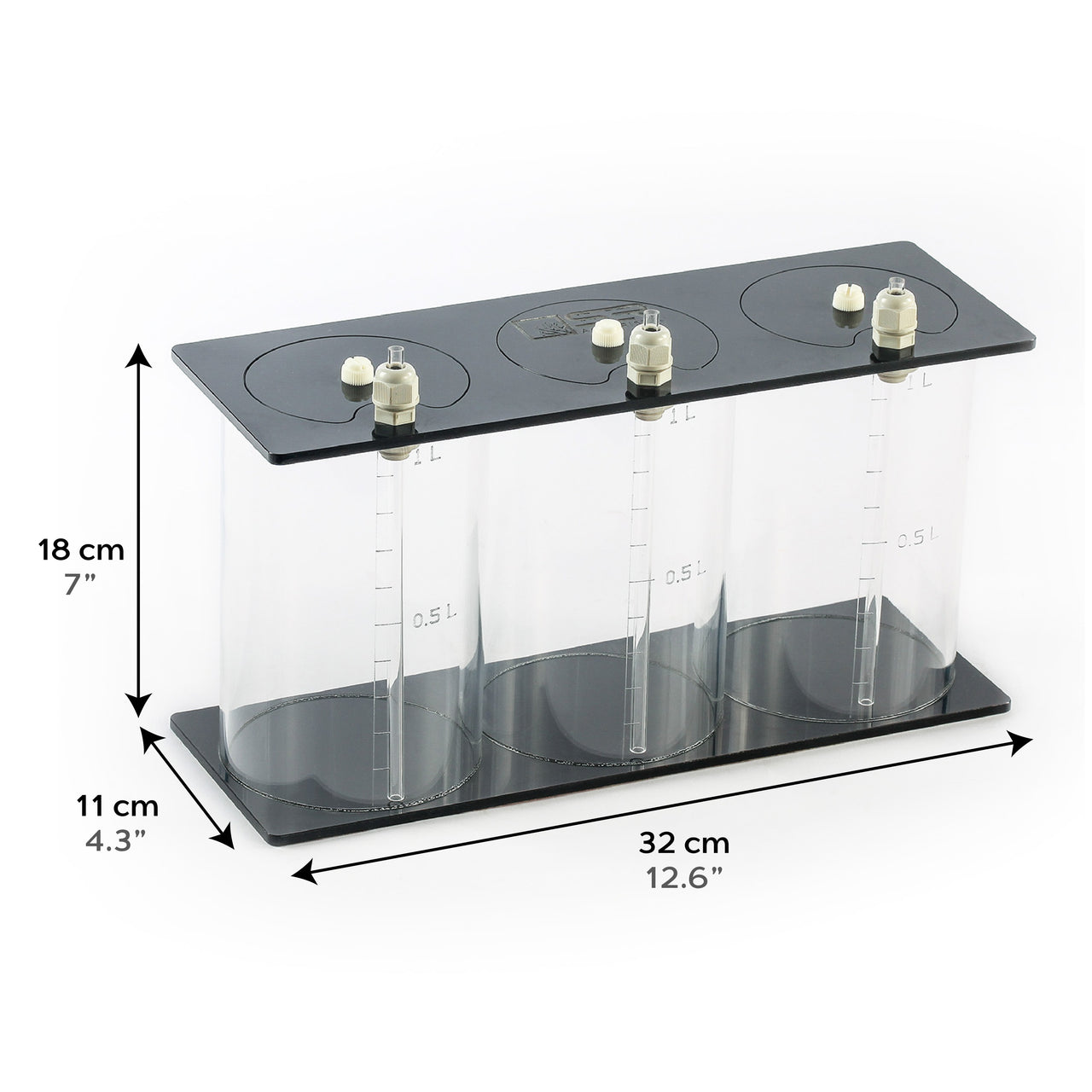 Allows for the dosing of 3 different liquids

Each cylinder holds 1 liter of liquid / 33.81 fluid oz.

Length 12 1/4" Width 4 1/4" Height 6 1/2"
 The SR Aquaristik Pro Dose 3L Dosing System Containers are space saving liquid storage containers that can be used for a wide variety of aquarium additives. The product is made of flame polished cast acrylic cylinders with quick connections. They are clear acrylic so that you always know how much dosing liquid you have left. SR Aquaristik Dosing System Containers are ideal for dosing 2 part calcium/alkalinity, trace elements, magnesium, strontium, etc.