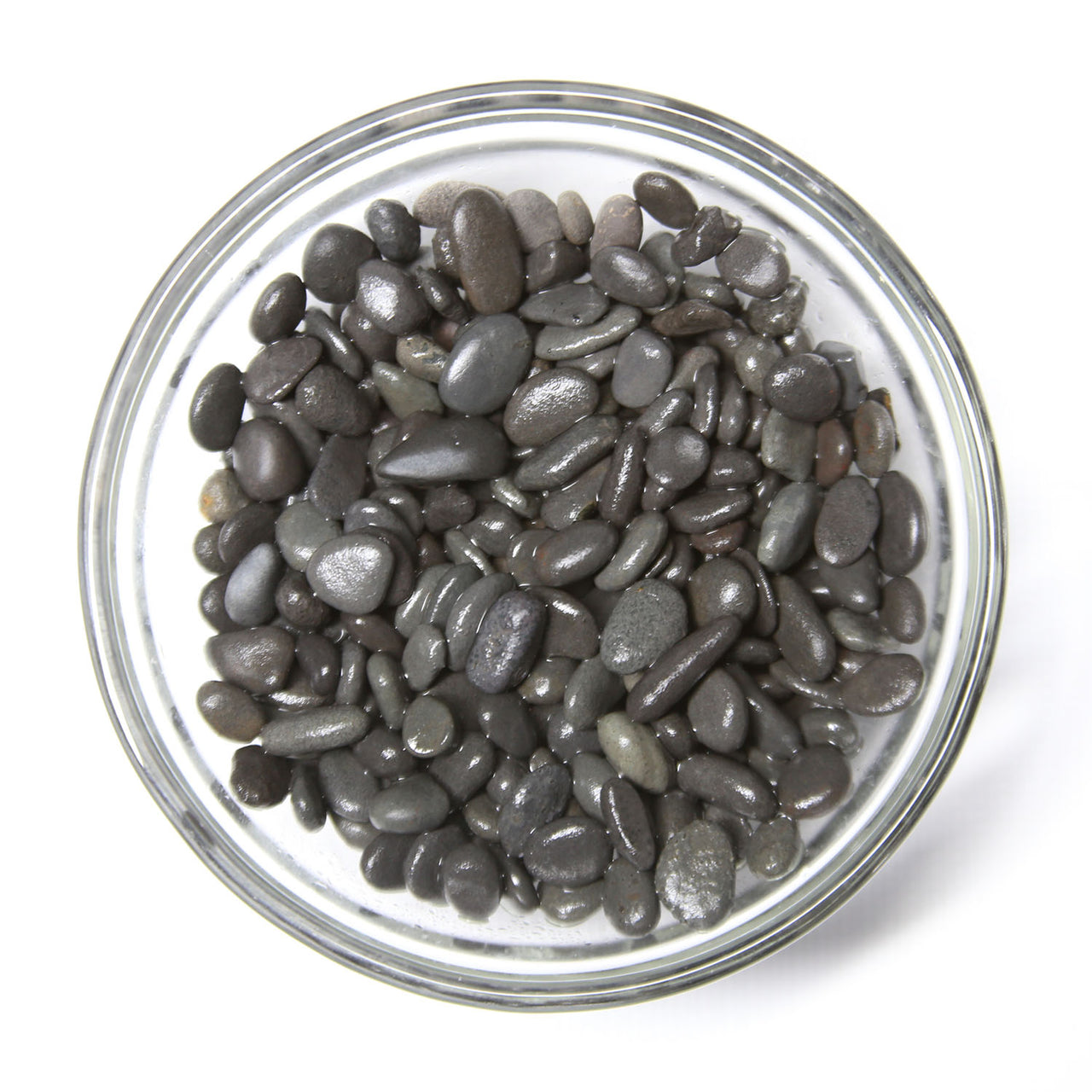 Pre-cleaned and heat-treated
Mixed sizes, ranging from 1/4" to 1 1/2" approximately
Smooth surface
SR Aquaristik Black Flat Cobble Stones are ideal for creating accents or a natural looking bottom to almost any aquarium or terrarium. The smooth surface and dark coloration create a beautiful contrast with lighter colored substrates or rock structures.
11 lb bag 

Note that not all of the stones are black; they range in coloration.  And the stones will look darker when submersed in water.