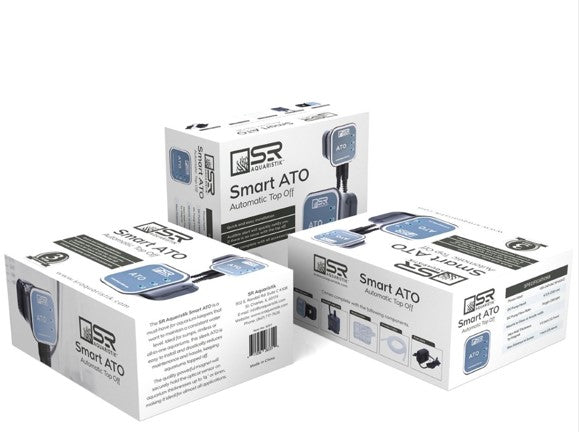 The SR Aquaristik Smart ATO is a must-have for aquarium keepers that want to maintain a consistent water level. Ideal for sumps, rimless or all-in-one aquariums, this sleek ATO is easy to install and drastically reduces maintenance and hassle, helping to keep aquariums topped off.
The quality powerful magnet will securely hold the optical sensor on aquarium thicknesses up to ¼" or 6mm, making it ideal for almost all applications.
Quick and easy installation
Audible alert will quickly notify you if there is an issue with the top-off
Comes complete with all accessories
Comes with the following components:
Smart ATO sensor
Removable water pump
Mounting bracket
36 inches of tubing
Power supply
Guarantee and Warranty Information:
If you are not 100% satisfied with your purchase, you may return it for a replacement or a refund of the full product cost within 30 days of your purchase (some restrictions apply). It's part of our no-risk customer guarantee!
The SR Aquaristik Smart ATO has a 3 Year Limited Warranty.  Please contact us for details.
Next Product